Last Day
Our last guest post on the Book review Challenge before we hand over to you the reader is author Lizzie Lamb. Plus authors might like to step around the fence to the book reviewers side and take a look.
1)     How important are book reviews for an author?
Very important. Not only do they let writers know what their readers (the genuine ones, that is) think, they give readers feedback to see if the book is something they might enjoy and download. Reviews also help to keep a writer's profile 'up there' with Amazon. They 'ping' with the SEO machine and make sure that writer doesn't get forgotten by Amazon's big publicity machine.
2)     What are the top sites for book reviews?
I must admit that I don't search these types of sites very often so I really can't say. Sites like Novelicious and Love Reading, for example, don't review self-published books and to me that seems rather unfair as it doesn't bring new books to readers' attention. I'll ask reviewers to review my book – a free book for an honest, thoughtful opinion. Besides, some review sites won't review indie authors so I tend to stick with the people I know or who ASK if they can review me. I would say that the best sites are those which attract genuine readers who are looking for new authors. Amazon actively promotes my kindle books on their website.
3)     Many authors have their books and an author platform on Goodreads. Why do you think it's a good place?
I have been told that Goodreads is not a channel for authors to promote their work but for readers to find books they might enjoy. I have to confess that I don't interact with GR as much as I might because it is too long winded and not very user friendly. I have a friend who is a Goodreads librarian and she's always encouraging me to do more. But, as a writer, time is limited, so I stick to what I know works for me. I get many 'friend' requests from Goodreads and I always look carefully into the background of the person sending the request. If they have a private profile, or don't post an avatar I immediately discount them.
4)     What else does Goodreads provide for readers that you are part of? (i.e. Groups, Reading challenge, giveaways)
This is an area I have yet to explore. When my third novel is ready I hope to use Goodreads to promote it. Or, to have someone do it for me.
5)     With the KDP self-publishing platform on Amazon, plus it's world-wide buying power, this makes it a top site for books. Do people still need to post book reviews on Amazon or will discounted prices keep books selling?
I encourage readers to post reviews because I think it helps to validate me as a writer. I've noticed that if books are cheap or free then readers load them onto their kindle but don't necessarily read them – and rarely review them. Another downside of 'free books' is that you risk attracting trolls who leave you negative 1 star reviews because in their eyes you have 'given' your book away and they are especially harsh on indie publishers..
6)     What would you like to see in a review of any book?
Did the book make the reader forget their cares while they were reading it? Did the reader enjoy the plot, my voice and the journey I took my heroine on? Did they, like me, fall in love with my hero? (I always do!!). I know that you can't please everyone, but I hope that a reviewer will respect the time, effort and cost involved in uploading a decent book onto amazon and the love which I put into writing my books.
7)     Have you ever paid for book reviews? Are they considered "Professional" and important?
I have never paid for reviews but have given away review copies to most blogger who offer to review my book, and made many friends/contacts in the process. I'm only interested in bloggers who connect with readers as preaching to the converted (i.e. writers) isn't what I'm really about. As an indie author, many doors closed to me which conventionally published authors have access to: Women's Magazines, the bigger blogs and so on. A genuine review from a reader saying how much they loved my characters means more than a hastily dashed off review in a trade paper etc.
8)     What's the best way to deal with a review from someone who didn't like your book?
Ignore it. Never respond or get into a debate with the reviewer. I think most genuine readers know the worth of those negative 1 stars and the people who write them. Toughen up and get on and write your next book.
9)     Do you think anyone can write a review? Do they have to be a minimum number of words?
Anyone can write a review and I hope that most readers will 'have a go'. Writers don't expect everyone to love their book or to 'get them' as a writer. All we ask for is a balanced review which says what a reviewer liked and if they'd like to read more of the same by me. Amazon demands a minimum of 20 words and I think they could do more to eliminate 'negative' reviews which are often not written by a genuine reader. I'm not sure about GoodReads as I rarely go on to that forum.
10)     Where can readers find out more about you and your books? 
Here is the link for my amazon page and my blog pages:
https://www.amazon.com/author/lizzielamb
www.facebook.com/LizzieLambwriter
website and blog: www.lizzielamb.co.uk
blog: www.newromantics4.com
Goodreads http://tinyurl.com/cbla48d
Thanks Lizzie they were some truly difficult questions.
My final piece in the series goes out to all you authors.
As an author it's good for you to walk around the other side of the fence and get involved with book reviewers. Joining us on this challenge is just part of that.
Here's some points I've discovered from my own book reviewing.
Book reviewers should be your next best friend.
When someone posts a review of your book you should leap on it asap. Get it out on all your social media sites. Like it on Goodreads and Amazon. Tweet it and share it on your Facebook page. Get into the habit of checking weekly or more on Amazon and Goodreads. (I know you're busy writing but it's no good if no-one knows about you.)
If a book reviewer has a blog, get signed up as a follower, interact with posts, tweet their posts etc. Get a feel for their blog and the type of books they like.

Then

approach them for a book review and wait patiently.
If they are going to, or have reviewed your book, politely ask them to let you know when to expect to see it on their site. (I personally tell the author the date and send the author a link to the post as soon as I've posted it on the day.)
Mark this date in

Huge red pen on your calendar and in your diary

, make it really stand out. Get all your own family and friends prepared to spread the word on all their social networks too. (DON'T then book your holiday! Or if you do ask the book reviewer to change the date if possible) And

Don't dismiss the blog post

as not important, so there's not need for you to show up. Yes folks I've seen it all!
Then on the allotted day make sure you go to the book reviewers site, see your book review and tweet / facebook etc the post as much and as many times as you can during the day. If possible interact with readers on the blog who might leave a comment about your book. Lizzie Lamb, June Kearns and Adrienne Vaughan are all part of The New Romantics 4, they have support groups set up who all get behind any posts and social media about each others books. They are very pro-active and will work hard with a blogger to share posts and create awareness. Terry Tyler is a Queen of Twitter and tweets all day and more about a post, her followers get behind her and RT.
This can be a two way win, win situation, both the book reviewer and the author get masses of exposure.
After the heady high of your book review day, don't disappear never to see your book reviewer ever again. Stay and build a working relationship with them and you never know they might review your next book too. Plus if they do other things on their blog (Like me) you might get a second chance to expose your work with just a little effort. In the last year I've co-run a romance book tour, a Christmas themed book tour, used books in the April A-Z Challenge and am now running this book review challenge. Some of the authors taking part this week have been with me on several tours and it great for all of us.
Lastly, don't forget, book reviewers do all this for FREE. Make book reviewers your new best friends today and have a little fun.
Think you might enjoy doing more book reviewing? I'm planning to put together a group of book reviewers so that I can offer authors more opportunities for book reviews. Reviewers could take their pick as long as they write and post the reviews on their blogs and platforms like Goodreads and Amazon. I need to work out more details and see if anyone would be interested, there would be no minimum number of books to read.
All books have now been sent and the book requests are now closed.
  Do you fancy an adventure in the forests of Windemere with young warrior Luke Callindor sent to protect the heir of Duke Soloman? REQUEST A COPY OF BEGINNING OF A HERO BY CHARLES E. YALLOWITZ (Fantasy) (1 copy left)
  How about a modern twist on Tudor history? Relive the life of Henry VIII through the eyes of Harry Lanchester and his merry wives. REQUEST A COPY OF KINGS AND QUEENS BY TERRY TYLER (Contemporary) (All copies have now been requested)
  Are you in a romantic mood? How about a romantic Highland fling? REQUEST A COPY OF TALL, DARK AND KILTED BY LIZZIE LAMB (Romance) (2 copies left)
  Or how about a romantic romp with journalists in Norfolk with wedding bells in the air? REQUEST A COPY OF BOOT CAMP BRIDE BY LIZZIE LAMB(Romance) (All copies have now been requested)
  Want to escape your superpowers? Null City is they place to be in this New Adult paranormal fantasy. REQUEST A COPY OF ONE WAY FARE BY BARB AND HANNAH TAUB(Paranormal NA Fantasy) (All copies have now been requested)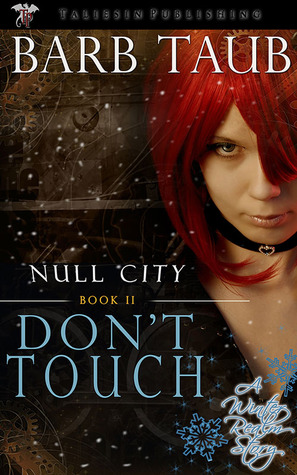 More tales from Null City, can be easily read as a stand alone or part of the series.. REQUEST A COPY OF DON'T TOUCH BY BARB TAUB(Paranornal NA Fantasy)
  How about a bit of  witches and history? England 1647, civil war and Matthew Hopkins sweeps through the land as the Witchfinder. REQUEST A COPY OF THE BLACK HOURS BY ALISON WILLIAMS (Historical) (1 copy left)
  Could you see yourself at a tournament of Gamesmen as they play a game of Comet? There's a mystery man and a potion maker in this fantasy. REQUEST A COPY OF THE BIRR ELIXIR BY JO SPARKES (YA Fantasy) (2 Copies left)
  Love a thriller? Travel with John Cannon as his relaxing leave of absence turns into a nightmare when his boat is attacked by terrorists. REQUEST A COPY OF MY GRL BY JOHN W. HOWELL(Thriller)(All copies have now been requested)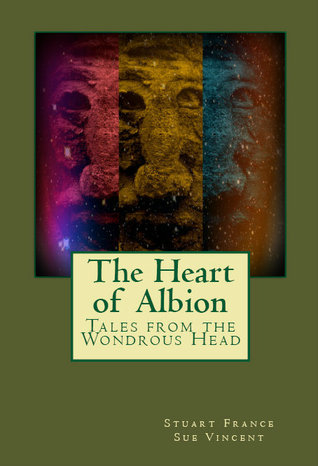 Can we tempt you with a spiritual quest? Albion, is the oldest name for Britain. Wen and Don take you on a mystical journey through Myths and Legends of these blessed Isles. REQUEST A COPY OF THE HEART OF ALBION BY SUE VINCENT & STUART FRANCE ( A spiritual quest around England) (All copies have now been requested)
  Crime? The first book in the Georgie Connelly crime series. Join feisty documentary film-maker Georgie as she dangerously plans to expose Gentleman's Clubs. REQUEST A COPY OF BUSINESS AS USUAL BY E.L.LINDLEY(Crime) (All copies have now been requested)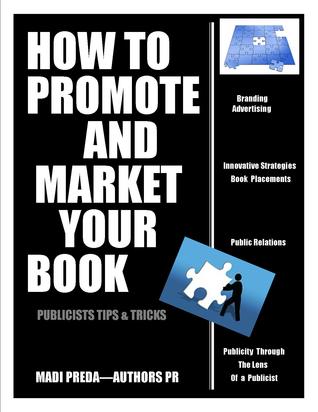 NON-FICTION here's the chance to get some help promoting your work. REQUEST A COPY OF HOW TO PROMOTE AND MARKET YOUR BOOK BY MADI PREDA (Non-Fiction) (1 Copy Left)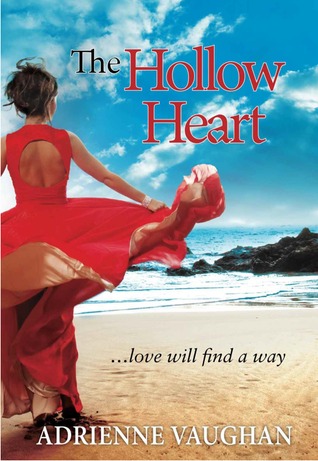 There's more romance on it's way.  Marianne Coltrane's writes an award winning scoop about the sale of babies. Destiny will take her to an island off the wild west coast of Ireland. Love a mix of Ireland and romance? REQUEST A COPY OF THE HOLLOW HEART BY ADREINNE VAUGHAN(Romance) (2 copies left)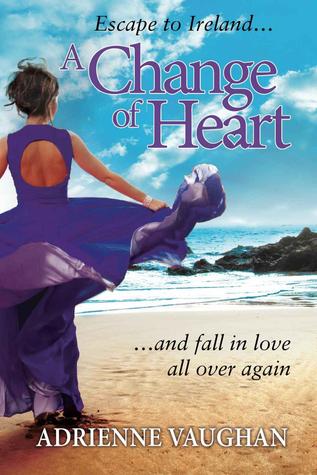 If you've read The Hollow Heart by Adrienne Vaughan, here's your chance to loose yourself in more Irish themed romance with the second book in the series. REQUEST A COPY OF A CHANGE OF HEART BY ADREINNE VAUGHAN (Romance) (2 copies left)
  How about a murder mystery set in a coastal resort in Maine? REQUEST A COPY OF DEATH IN A RED CANVAS CHAIR BY N.A GRANGER (Murder Mystery) (All copies have now been requested)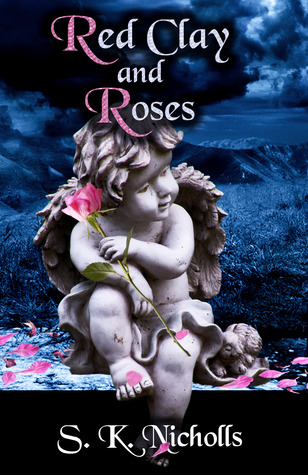 Step back in time to Georgia and the deep south for this book, real people struggling to survive with segregation and inequality. This is a fictionalised real story. REQUEST A COPY OF RED CLAY AND ROSES BY S.K. NICHOLLS (1 copy left)
 TJ Therien has his fantasy book for FREE on Smashwords and Barnes and Noble (Nook), so no limit on the number of copies but he'd still like reviews. (Fantasy) In know of at least 1 down load.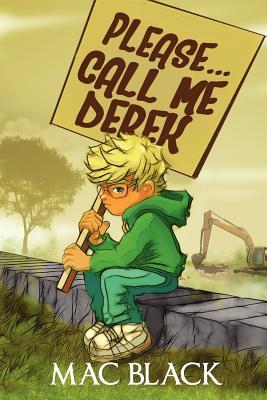 British comedy comes in the form of the Derek series, we have the first book available as a kindle download for UK reader/ challengers only. REQUEST A COPY OF PLEASE CALL ME DEREK BY MAC BLACK (British Adult Humour) (2 copies left)
 1867, the American Wild West. British raised girl Annie meets wild man Colt McCall after a stagecoach crash. Fantastic cowboy romance. (Voucher from Amazon.co.uk or Amazon.com to download the book.) REQUEST A COPY OF AN ENGLISHWOMAN'S GUIDE TO THE COWBOY BY JUNE KEARNS (Historical romance) (1 copy left)
 1924, the English Shires. Jazzing flappers and a half share in a million acre ranch in Texas. (voucher from Amazon.co.uk or Amazon.com to download the book.) REQUEST A COPY OF THE 20'S GIRL, THE GHOST AND ALL THAT JAZZ BY JUNE KEARNS (Historical Romance) (2 copies Left)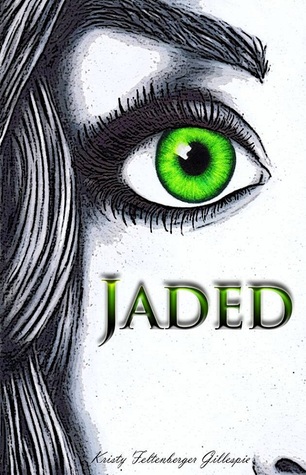 16 year old Jade discovers her Grandmother was murdered. She sets out to find the mystery commune killer. REQUEST A COPY OF JADED BY KRISTY FELTENBERGER-GILLESPI.(YA Thriller) (All copies have now been requested)