Book review Challenge Series
How often do you write and post a review of a book you've read? Ever wondered if your review would be of any use to anyone? Don't know how to write a review?
Readers
I have a book review challenge series planned over the next few weeks. We will be hearing from several book reviewers on how they go about writing a review and from authors about the importance of reviews.
Coming up on Wednesday 25th June – Book reviewing by Rosie Amber + easy to follow tips for writing your own review.
Thursday 26th June – Book reviewing by Bodicia from A Woman's Wisdom + How to download a PDF file of a book to your kindle.
Friday 27th June – The Importance of book reviews by author Terry Tyler + a look at Goodreads + A bad or negative review, should you write it?
Saturday 28th June – Book Reviewing by Diane Coto from Fictionzeal + Shelfari + Going in deep, talking reviews
Sunday 29th June – Book reviewing by Ionia Martin from Readfulthings + Reviewing to Amazon + Gearing up to write that review
Monday 30th June – The Importance of book reviews by Lizzie Lamb + Authors should walk to the book reviewers side of the fence
Readers and Writers
Then at the end we will have a small selection of books for challengers to try their hand at writing an informative and interesting review on offer. Anyone can join in authors, readers, writers or someone who just loves books.
Writers
I'm looking to have up to 3 e-copies of several books for challengers to choose just 1 to read and review at the end of the series. I'm looking for romance, fantasy YA, thriller or contemporary books. Contact me via e-mail or the contact form at the top of the blog if you have a book you would like considered.
I already have authors who have offered their books. I will add more books as authors get back to me. You'll be able to choose  from the following books to read and review;
I Have 3 e-copies of Beginning of a Hero by Charles E Yallowitz (Fantasy)
Luke Callindor was born into Windemere's most decorated family of adventurers. Since his birth, he has been treated with the greatest amount of respect and awe. Now, with a lifetime of training and the reckless cockiness of youth, Luke has set out to prove that he deserves the admiration that comes from being a Callindor.
Luke gets his chance when he convinces a royal messenger to hire him to protect the heir of Duke Solomon. This future leader is secretly attending Hamilton Military Academy, an esteemed school run by the former mercenary, Selenia Hamilton. It is a dangerous secret mission requiring that Luke pretend to be an average student while keeping an eye out for any sign of danger. Unfortunately, Luke has no idea which student the heir is and a demonic assassin is already several steps ahead of him. Finding himself in over his head and constantly in trouble, the young warrior realizes that the only things he has on his side are some new friends and his unwavering courage.
Can Luke find and protect the heir while keeping his own head attached to his neck? And, can he avoid being suspended long enough to see his mission through to the end?
We also have 3 e-copies of Kings and Queens by Terry Tyler. (contemporary)
KINGS AND QUEENS" tells of the life and loves of charismatic Harry Lanchester, which just happen to mirror the story of Henry VIII and his six wives. All the passion and suspense of the Tudor court, but set in modern times.
Harry's realm is his South of England property developing company, Lanchester Estates, while his 'wives' are the twentieth century sisters of their historic counterparts: Anne Boleyn is reincarnated as the equally intriguing Annette Hever, and Henry VIII's fifth wife with the risqué past, Catherine Howard, lives again in 1999 as Keira Howard, a former lap dancer.
The saga is narrated by each of the six women, in turn, interspersed with short chapters from the point of view of Harry's lifelong friend, Will Brandon.
Lizzie Lamb will have e-copies of her romance books on offer, either Tall Dark and Kilted or Boot Camp Bride.
Notting Hill Meets Monarch of the Glen . . . Fliss Bagshawe longs for a passport out of Pimlico where she works as a holistic therapist. After attending a party in Notting Hill she loses her job and with it her dream of one day being her own boss. When she's offered the chance to take over a failing therapy centre, she grabs it with both hands. But there's a catch – the centre lies five hundred miles away – in Wester Ross, Scotland. Fliss's romantic view of the highlands populated by hunky Men in Kilts is soon shattered when she has an up close and very personal encounter with the Laird of Kinloch Mara, Ruairi Urquhart. He's determined to pull the plug on the business, bring his eccentric family to heel and eject undesirables from his estate – starting with Fliss. Faced with the dole queue once more, Fliss resolves to make sexy, infuriating Ruairi revise his unflattering opinion of her, turn the therapy centre around and sort out the dysfunctional Urquhart family. Will Fliss tame the Monarch of the Glen and find the happiness she deserves? Read Tall, Dark and Kilted to find out…
Charlee Montague is an up-for-anything rookie reporter desperate for her big break. She dreams of something, anything, which will take her away from the daily grind at celebrity-driven magazine What'cha! When she is sent undercover to a boot camp for brides on the windswept Norfolk marshes, it seems as if all her Christmases have come at once. Posing as a blushing bride-to-be, Charlee has to get the skinny on supermodel Anastasia Markova and her oligarch Russian boyfriend. However, every rookie needs a more experienced partner as backup and Charlee is no exception. At her side (posing as her fiancé), is award winning photographer Rafael Ffinch. World-weary Rafa has recently survived a kidnap attempt in Colombia and is no mood to cut inexperienced Charlee any slack. Furthermore, he makes it plain at the outset of their assignment that there is no room for love in his complicated life. Once the investigation is over, their partnership and fake engagement will be terminated.
Barb Taub has offered readers a choice from her mature YA books; One Way Fare and Don't Touch.

Superpowers suck. If you just want to live a normal life, Null City is only a Metro ride away. After one day there, imps become baristas, and hellhounds become poodles. Demons settle down, become parents, join the PTA, and worry about their taxes.
Null City is the only sanctuary for Gaby Parker and Leila Rice, two young women confronting cataclysmic forces waging an unseen war between Heaven and Hell. Gaby and her younger brother and sister are already targets in the war that cost their parents' lives. Should they forsake the powers that complete their souls and flee to Null City? Meanwhile, Leila has inherited a French chateau, a mysterious legacy, and a prophecy that she will end the world. Gaby and Leila become catalysts for the founding and survival of Null City.
It just would have been nice if someone told them the angels were all on the other side.
Book 2 in the series;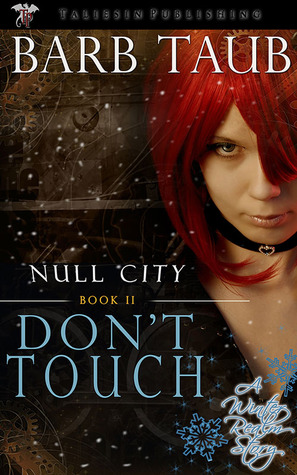 Hope flares each morning in the tiny flash of a second before Lette touches that first thing. And destroys it. Her online journal spans a decade, beginning with the day a thirteen-year-old inherits an extreme form of the family "gift." Every day whatever she touches converts into something new: bunnies, bubbles, bombs, and everything in between.
Lette's search for a cure leads her to Stefan, whose fairy-tale looks hide a monstrous legacy, and to Rag, an arrogant, crabby ex-angel with boundary issues. The three face an army led by a monster who feeds on children's fear. But it's their own inner demons they must defeat first.
Alison Williams has 3 e-copies of her book The Black Hours.
'Look upon this wretch, all of you! Look upon her and thank God for his love and his mercy. Thank God that he has sent me to rid the world of such filth as this.' 1647 and England is in the grip of civil war. In the ensuing chaos, fear and suspicion are rife and anyone on the fringes of society can find themselves under suspicion. Matthew Hopkins, self -styled Witchfinder General, scours the countryside, seeking out those he believes to be in league with the Devil. In the small village of Coggeshall, 17–year-old Alice Pendle finds herself at the centre of gossip and speculation. Will she survive when the Witchfinder himself is summoned? A tale of persecution, superstition, religious fundamentalism, hate and love, 'The Black Hours' mixes fact with fiction in a gripping fast-paced drama that follows the story of Alice as she is thrown into a world of fear and confusion, and of Matthew, a man driven by his beliefs to commit dreadful acts in the name of religion.

Jo Sparkes has offered us copies of her YA fantasy The Birr Elixir.
When a young apprentice makes a mysterious elixir from a recipe in an old book, she's suddenly the talisman for a daring Gamesman – and the weapon in the conspiracy against a prince.
John W Howell is offering us e-copies of his thriller My GRL
My GRL is the story of John J. Cannon, successful San Francisco lawyer, who takes a well-deserved leave of absence from his firm. He travels to a small Texas fishing town and buys a boat, unaware that his new purchase, renamed My GRL, had already been targeted by a terrorist group. John's first inkling of a problem is when he wakes up in the hospital. He learns he was found unconscious next to the dead body of the attractive young woman who sold him the boat in the first place. John now stands between the terrorists and the success of their mission.
Sue Vincent & Stuart France are offering us copies of The Heart of Albion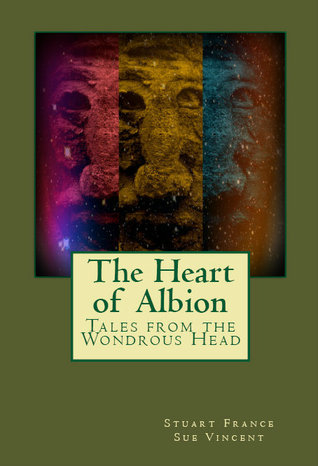 What does Jack and the Beanstalk have to do with a spiritual quest? What, for that matter, is the nature of the relationship between Salome and the Jester? Why is Wen conversing with a llama in the Yorkshire Dales? And what links the beautiful and sacred landscape that is the Heart of Albion with Breakfast in Slug Town? These, and many other questions, must be considered as Don and Wen continue the journey begun in The Initiate exploring the shadowy roots of the ancient myths and legends of these Blessed Isles, steering a perilous path through the murky waters of religious symbolism and iconography. Join them on their continuing quest for knowledge and understanding as they explore the landscape of England and people it with strange creatures and even stranger theories, using sacred intent and guided imagination to penetrate into the mysteries unfolding before them. Illustrated in full colour throughout.
E.L. Lindley is offering you the first in her Georgie Connelly crime series, Business As Usual.
Documentary film maker, Georgie Connelly, wonders if her life can get any worse when, after a misunderstanding, she is arrested and forced to do community service. The answer comes back as a resounding yes when she is stalked by a vengeful white supremacist whose hate crimes she exposed in a previous documentary, whilst becoming embroiled in the seedy world of Maxim Petrov, a Russian gangster and the subject of her current project.
Adrienne Vaughan is offering two romance books with Irish themes; The Hollow Heart and A Change of Heart.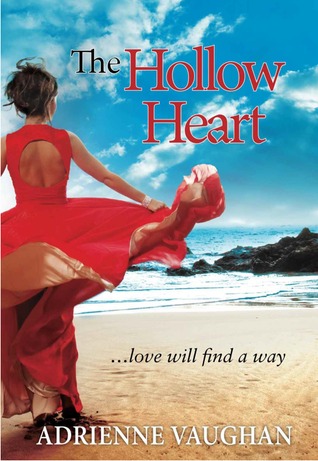 Marianne Coltrane is a feisty, award-winning journalist who is far from lucky in love. Taking herself off to the wilds of the west of Ireland to recuperate, she literally runs into Ryan O'Gorman, the most conceited, infuriating man in the world.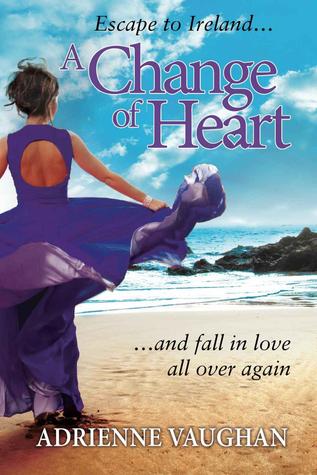 Escaping to a remote Irish isle, journalist Marianne Coltrane had not bargained for a tumultuous affair with movie star Ryan O'Gorman. When Ryan leaves to pursue his career, Marianne remains to care for those who need her most, but Ryan soon realises he cannot live without her and returns to woo her back. Tricky enough without his problematic ex-wife or the contract he cannot break, but when a good deed puts all they treasure in jeopardy, it's time to take stock and fight for what matters most …or is time running out for this charismatic couple and everything they hold most dear?

Madi Preda is offering 3 copies of this Non-fiction book. How to Promote and Market Your Book.
If you are looking to take advantage of social media this book is a good overview, with many tips and creative ideas. How to make the most of social media marketing, where to start? Detailed, accessible and practical advice on what to do and how to do it. Planning and research are often forgotten in the rush of get a book published and drawing up a marketing plan and carefully planned campaign are the only way to ensure the success of your book and to meet the readers' requirements. See the benefits in minutes.
Noelle Granger is offering 3 copies of her mystery. Death in a Red Canvas Chair.
On a warm fall afternoon, the sweet odour of decay distracts Rhe Brewster from the noise and fury of her son's soccer game. She's a tall, attractive emergency room nurse with a type A personality, a nose for investigation and a yen for adrenalin. This time her nose leads her to the wet, decaying body of a young woman, sitting in a chair at the far end of the soccer field. Her first call is to her brother-in-law, Sam Brewster, who is Sheriff of Pequod, the coastal Maine town where she lives. Sam and Rhe's best friend Paulette, Pequod's answer to Rachel Ray, are her biggest sources of encouragement when Rhe decides to help the police find the killer.
Rhe is thwarted in her investigation by an old frenemy, the Dean of Students at the local college, and her husband, a professor at the college, who resents her involvement in anything other than being a wife and mother. While looking for a name and information about the young woman, Rhe discovers an escort service using college students, which leads her to a high class brothel at a local seaside estate and a company dealing in stolen body parts. She can dodge bullets, but is no match for the kidnappers who leave her to die in a mortuary freezer.
Susan Nicholls is offering copies of her fictionalised real life story. Red Clay and Roses.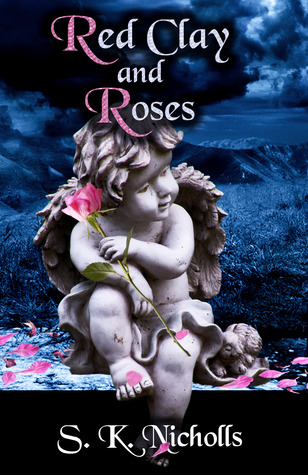 Outside the realm of genre fiction, Red Clay and Roses is literature in the form of a "faction" novel; a fictionalized true story of life in the Deep South during the time of Jim Crow Law, and before Roe vs. Wade. Women were supposed to keep quiet and serve, abortion was illegal, adoption difficult, and racism rampant. The discovery of an old ledger opens a window into the dynamics of the 1950s-60s, when the world was beginning to change.
A different option from TJ Therien for his book Scrolls of Scion. This book is FREE to download only on Smashwords or Barnes and Noble so has no limit to the number of copies available, but he's still appreciate reviews.
For five thousand years after the Great War, the world of Brynmor knew peace. The Orc had been driven from the land and the uprising of the Dark Elf ended in the near extinction of their Race. What survived of the Drow fled the crypt city of Sion and for five thousand years they dwelled in secret and shadow restoring their numbers deep in the Iron Hills. Not since Lolth had there been a Drow more ambitious than Rianon, High Priestess of the Cult of the Spider and Queen of the Dark Elf. Follow Rianon as she plots and schemes to reclaim Sion, the fallen city of the Dark Elf and the lost scrolls of Lolth that contain the ancient and forgotten dark spells of the God-Queen.
Mac Black is offering 3 copies of his first book in the humorous Derek series Please Call me Derek (Uk readers only Kindle download)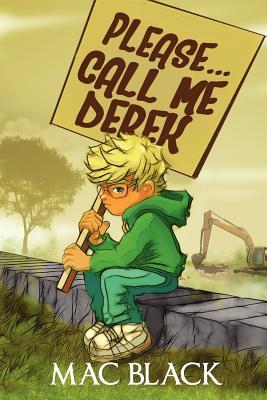 Derek travels from child to confused adult, from reporter for the local paper to any job available, doing everything he thinks he should, but doing it his way. Pursuing life and employment leads Derek to fling himself into the sort of sticky situations he won't want to have to explain to his friends or his family. With determination, gritting his teeth, doing everything for the best, how could anything go wrong.
June Kearns is offering readers copies of her two books. An Englishwoman's Guide to the cowboy and The 20's Girl, the Ghost and All that Jazz. Available for UK readers and we're working on a plan for the rest of the world.
The American West, after the Civil War -a wild and restless place. Into this background, wanders a party of Englishwomen. Well-bred, bookish spinster, Annie Haddon – (product of mustn't take off your hat, mustn't take off your gloves, mustn't get hot or perspire Victorian society)- together with an aunt the last word in snobbery, and a spoiled and brittle cousin.
After a stagecoach wreck, Annie is thrown into the company of Colt McCall – a man who lives by his own rules and hates the English. Can two people, moulded by their backgrounds and pasts, overcome that conditioning? Annie and McCall find out on their journey across the haunting, mystical landscape of the West.
1924. The English Shires, after the Great War. When her jazzing flapper of an aunt dies, Gerardina Mary Chiledexter inherits some silver-topped scent bottles, a wardrobe of love-affair clothes, and astonishingly, a half-share in a million-acre ranch in south-west Texas. Haunted by a psychic cat and the ghost voice of that aunt Leonie, Gerry feels driven to travel thousands of miles to see the ranch for herself. Against a background of big sky, cattle barons and oil wells, she is soon engaged in a game of power, pride and ultimately, love, with the Texan who owns the other half.

Kristy Feltenberger-Gillespi has offered us 3 copies of her YA thriller Jaded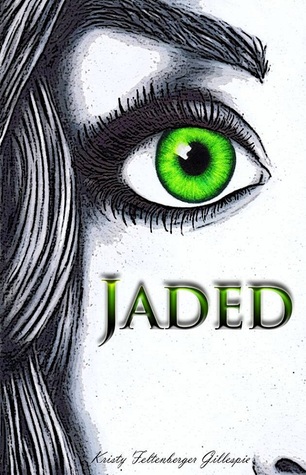 After sixteen-year-old Jade discovers her late grandmother was poisoned, she's devastated yet determined to find the killer commune member and their motive. With help from her mysterious friend Tyrian, and Peaches, the commune leader's sweet daughter; Jade unearths dark secrets that involve her mother's affair, her maternal grandparent's abandonment, and a plethora of murders. To make matters worse, someone is hell bent on ending Jade's mission for the truth.

The Review
Each challenger's appropriate review will appear here on this blog and other platforms where possible. You'll have the month of July to read and review your book of choice from ones on offer here or a book you've chosen yourself. You may have a book sat at home that you've been meaning to read for ages but just haven't got around to it. Books will be sent to readers from the authors at the beginning of July. No more than 3 books from each author is available and books can be requested at any time between June 17th and June 30th. Bookings will have to be on a first come first served basis, by requesting a book you agree to guarantee to read and write a review by the end of July 2014. 
Your Feedback
Let me know if you're interested in taking part either as an author or reader.